It's gone. I know. Another summer, another year barreling by.
That title up there actually has a second meaning. "Summer" is the name of a poof of a poodle, under six pounds, jet black hair, now aging with some white around the mouth. She's got this very (purposely) unkempt look—her hair covering her eyes, and dangling haphazardly, in soft twirls, off her bony body.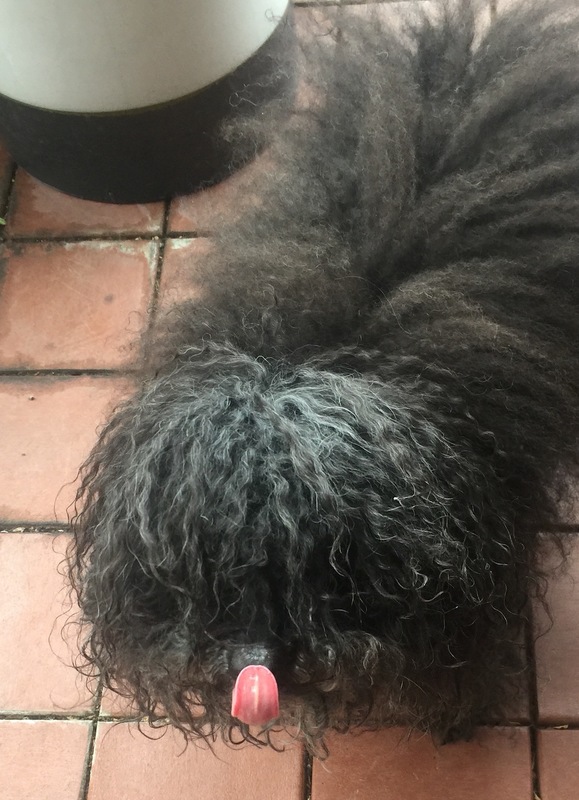 She also appears like she's walking on tiptoe. Everyone on the street wonders what kind of dog she is.
She's Summer, dark and small and shapeless, hard to tell her front from her back. At rest, she resembles a black mop head. Or a fake fur throw pillow.
Her owner has passed away this past winter. A lovely and courageous woman named Carol Lee, of Southern heritage.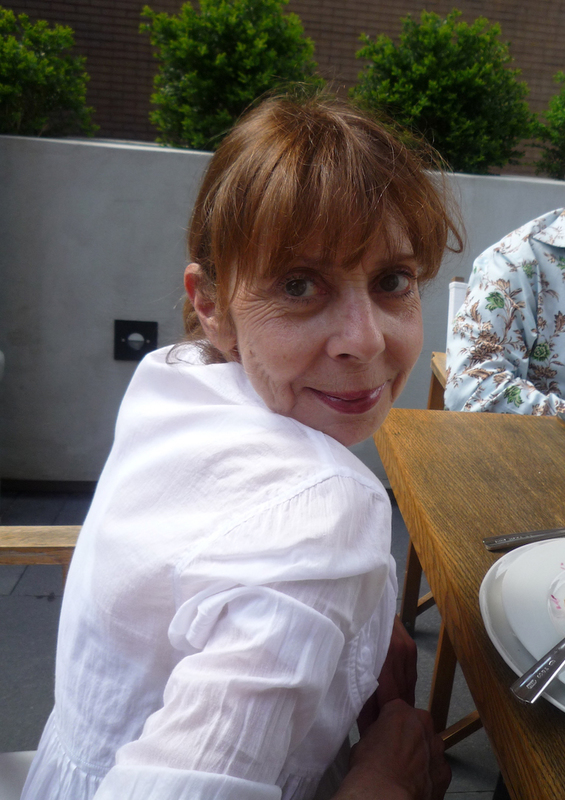 She raised the dog that wound up outliving her at 14 years old. (Carol Lee was 74 when she died, but told everyone, for years until the end, that she was 59.) (Except, of course, when she was 59, then she recalibrated to the mid-30s.)
Sam had a summer house this summer in Sag Harbor.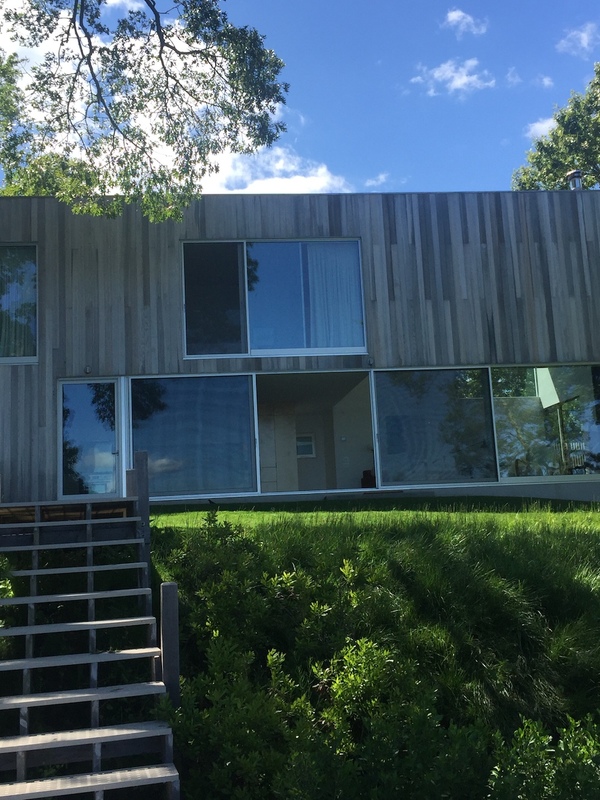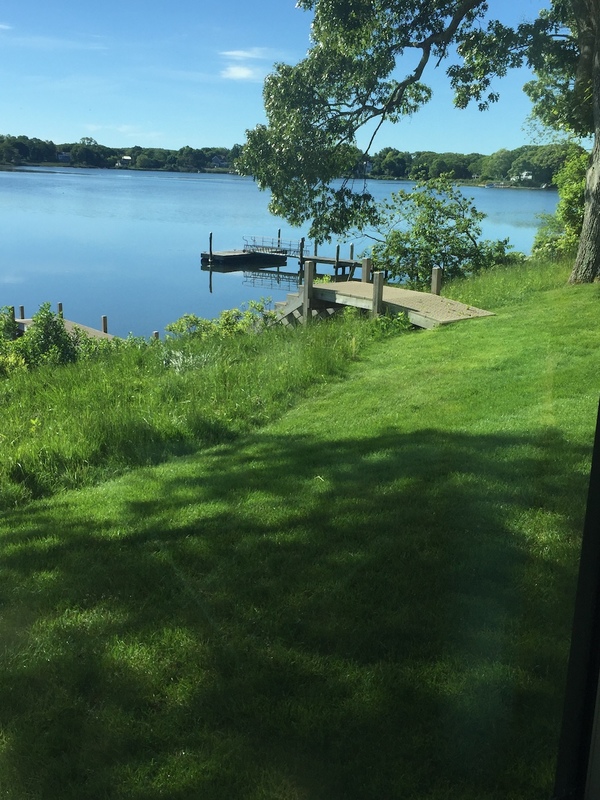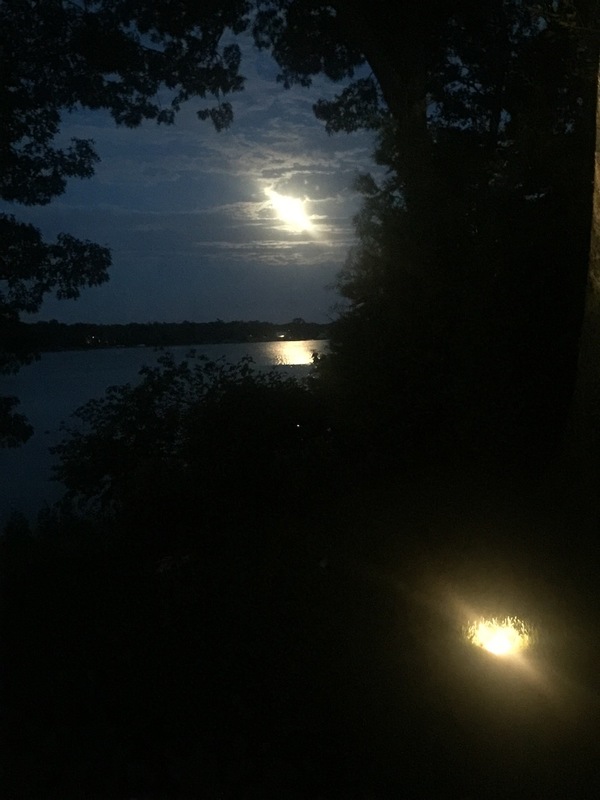 A rental, a spectacular rental on the edge of Cove Harbor, a more remote part of Sag—you travel along Long Island Avenue to Cove Road, and there it is. About a mile from the American Hotel.
It's a gorgeous house, modern and chic, with stunning views of the harbor--a tranquil body of water, smooth as glass that ripples slightly when a family of ducks glide by. Or a lone paddle boarder drifts along. Or a kayak, a canoe, or a rowboat. There's a low bridge at one end, so larger boats are blocked from entering. You rarely hear a motor. It is quiet and serene and reflects the ever changing skies above. Even the recent complaints of noisy helicopters doesn't seem to pierce through, but frankly, the workers who trim the hedges on a Saturday, slightly annoys.
The house has a small pool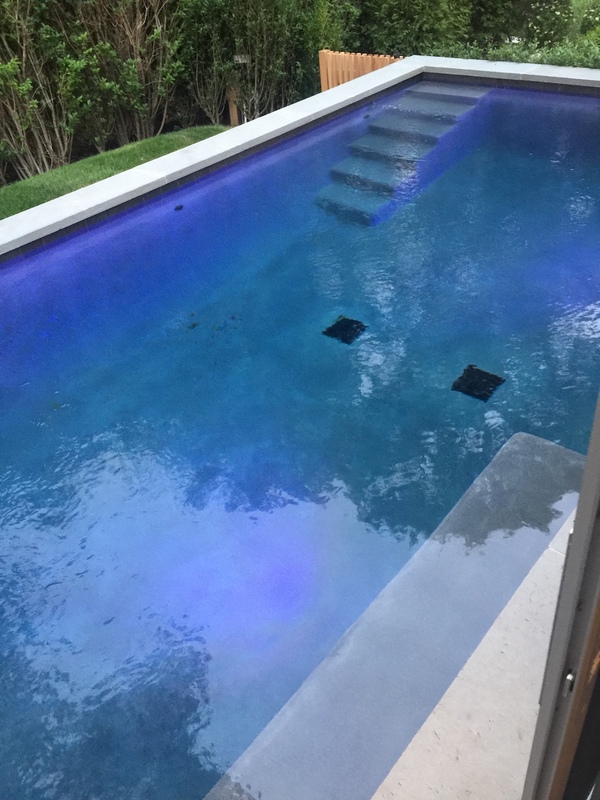 that is fenced in, but the rest of the grounds, the elaborate grill, the outdoor dining table where we would often dine, are open to woods and nearby houses. After dinner, we would sit outdoors, look out at the water, listen to music, the air glittering with fireflies as night begins to fall.
"Where's Summer?" is what Sam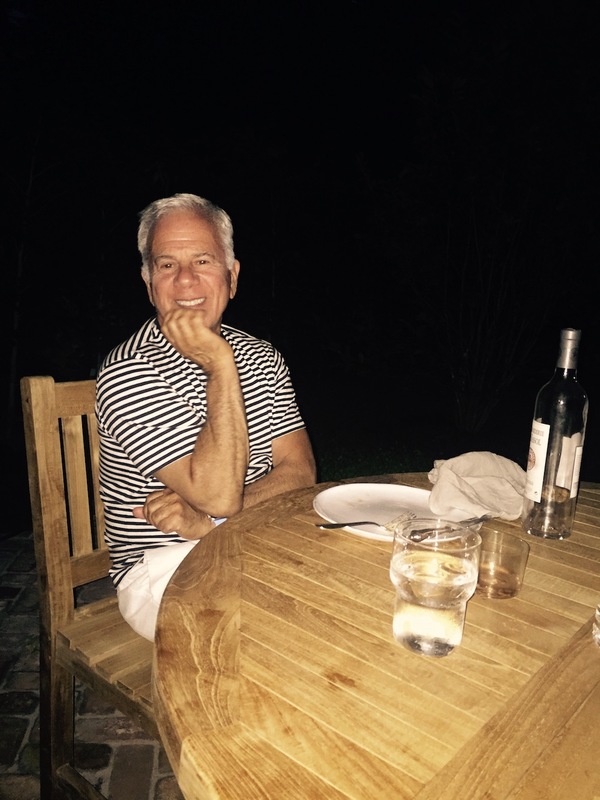 asks a thousand times a day. Even when the dog is on a leash, sitting under us at an outdoor table at Page Restaurant, for one, inches from our feet.
"Where's Summer?"
Maybe I passed over too quickly how the dog came to be Sam's. She belonged to Carol Lee since May of 2003 and my husband and I were there on her first night in Carol Lee's E. 60th Street apartment in Manhattan. For years, when we had a house in the Amagansett dunes,
Sam and Carol Lee would come and visit, Summer tip-toeing behind them.
The two of them (make that the three of them) would rent houses each summer in various locales, but seemed to settle on Sag over the last few summers. Houses, some grand, some simple, with pools and without, and always walking distance to town.
There were dinners and Backgammon and rose wine.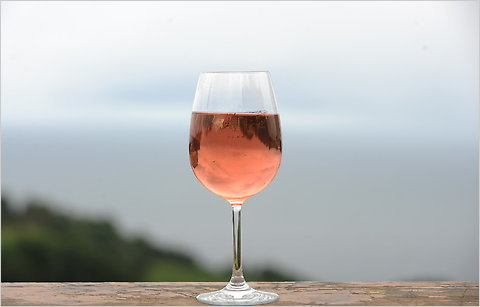 Carol Lee's passing was sad for many people who were touched by her. But no one was more bereft than her brother. They were closer thanthis.
This was his first summer in decades that she hadn't been there with him, often in the city, and constantly in the summer houses. Shopping together. Museums and movies together. Gabbing and laughing together. Screaming at each other.
David (he's my husband)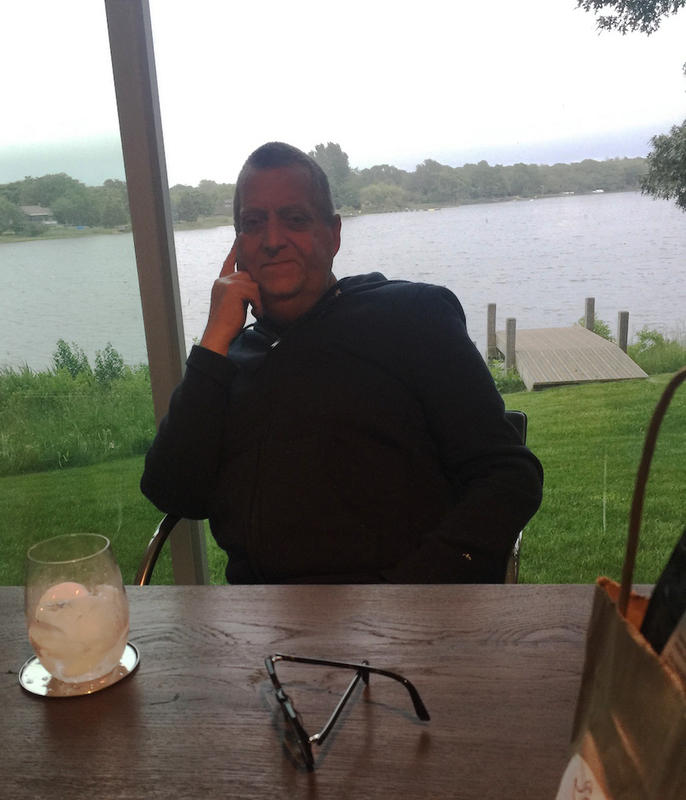 and I became sort of grateful stand-ins for Carol Lee during this summer. Sam was lost without her and we would show up; David would cook—David and Carol Lee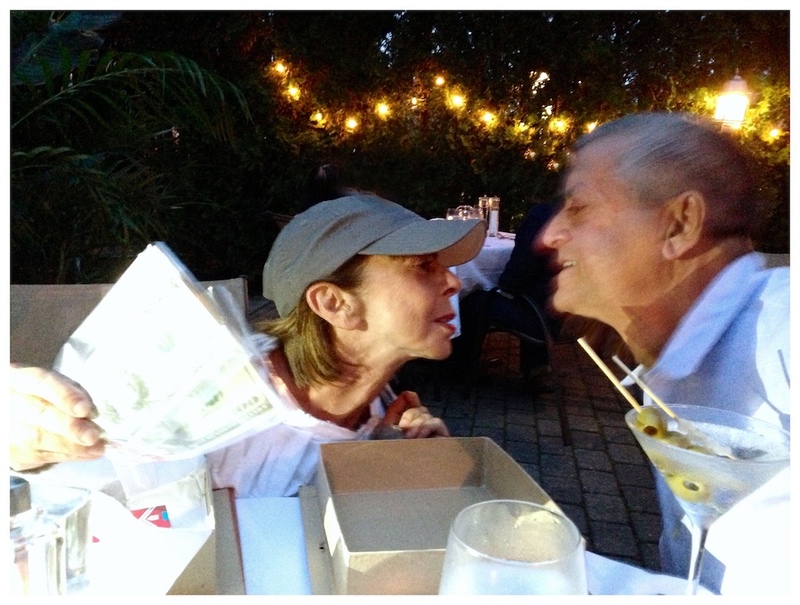 often cooked together on summer weekends, and also holidays and birthdays, for as long as I can remember.
And now, she's gone. And summer is almost ending. But Summer, the dog, is always right there no matter how many times Sam asks where she is.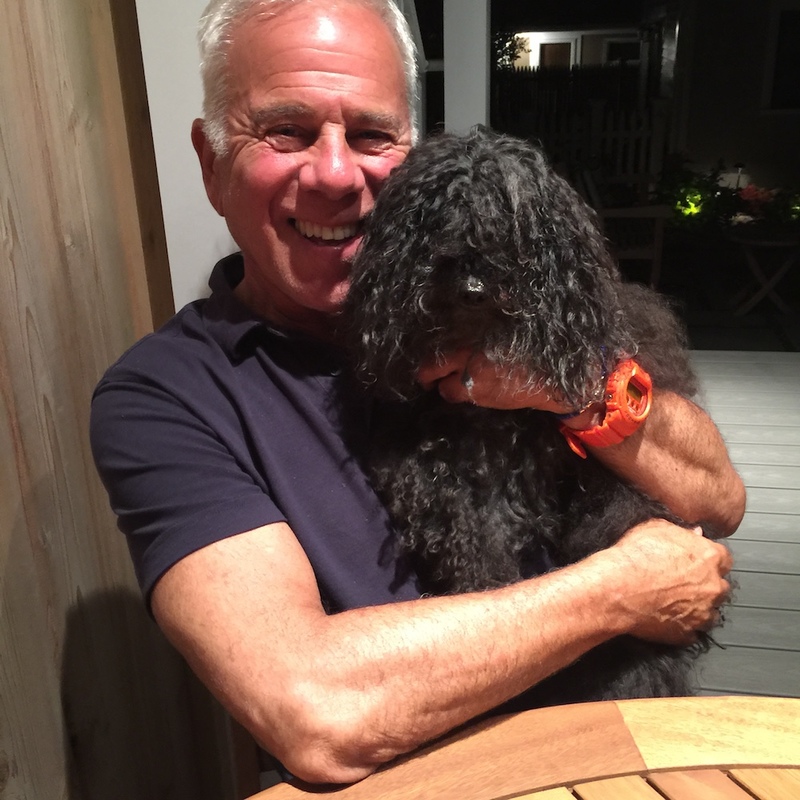 We wonder if she misses Carol Lee. We always do wonder: what do dogs think?! (They must think something.)
Maybe Sam believes that Carol Lee lives on in Summer. He takes her everywhere, on the subway in his arms (she's that tiny) to his office. She's there at any outdoor restaurant here and in NYC. Carol Lee may be gone, but the dog seems to be thriving!
But back to the house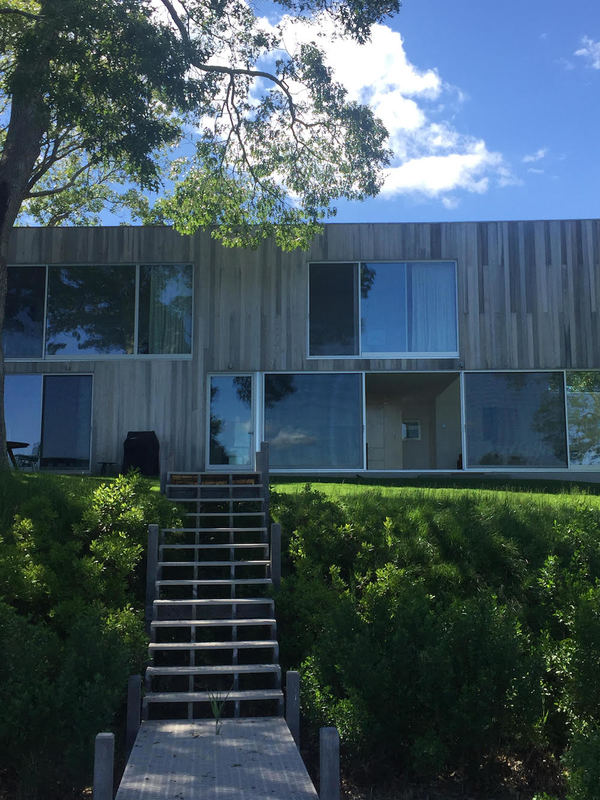 where we have spent every other weekend, four in all, since Memorial Day. There were lots of laughs and lots of reminiscing about Carol Lee, the dog a constant reminder among other reminders and stories shared. How we would curse at each other over Backgammon moves. How we would have thought how she would have loved to see Glenn Close in "Sunset Boulevard" or Bette Midler in "Hello, Dolly". Carol Lee was a sometime actress along with her other gifts. Gifts of interior design, fashion styling, and the greatest gift-giver I have known. (Lorne Michaels, in fact, used her at a time as his personal shopper.)
I would write pieces in this column and on my blog and she would insist she portray one of the characters in my stories. She wanted me to write a one-woman show for her. In the end, she would have been much better qualified to write her own story and portray herself in a one-woman show. She had an Imogene Coca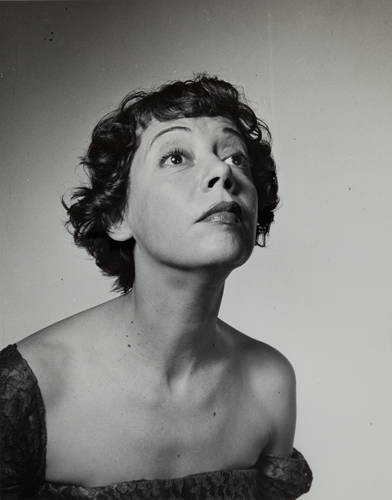 comedic quality. And she looked somewhat like Carson McCullers.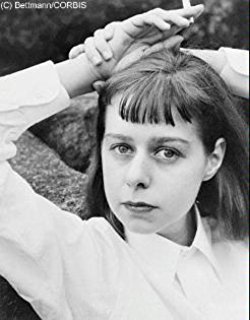 It was often discussed as how she could play those two women in that never-to-be done one-woman show.
Meantime, summer does speed along. It is early August as I write this; my husband and I are in Provincetown for the month, a new summer spot since selling Amagansett.
But I'm lucky enough to still spend time in Sag Harbor and the Hamptons, driving around, getting take-out from the Round Swamp Farm and Cavaniola's, eating dinner at the bar at the Palm,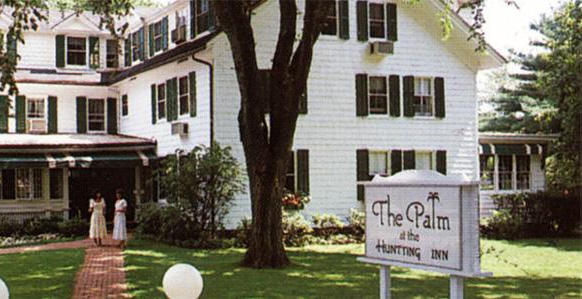 shopping at Turpan. Reading and reminiscing.
Weekends in June and July were not great, weather-wise. Some sun. More clouds. Rain.
What happened to the summer of 2017? Where did it go? And, more specifically, where is Summer, that wayward, but always underfoot, shadow of a dog?
Where IS she?
Oh, there she is.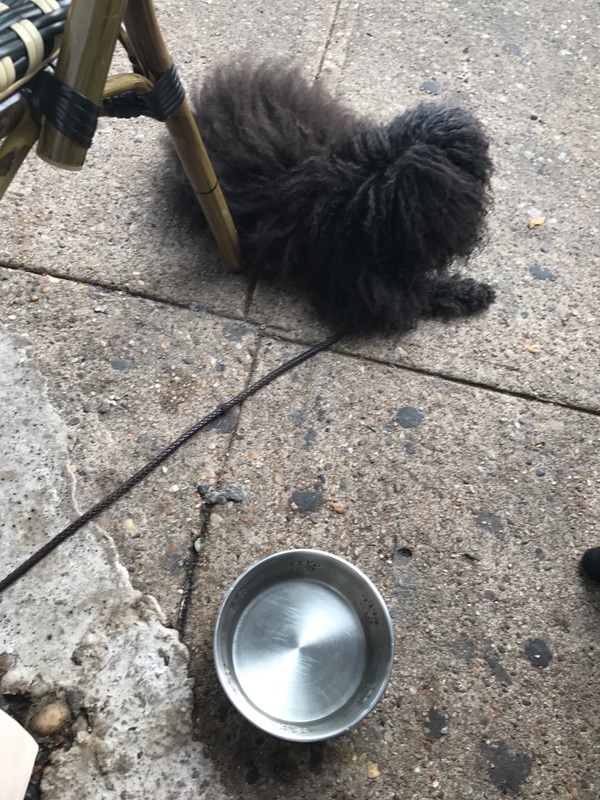 Right there.